About SPC
​
Sweden Power Chippers offers complete solutions for anyone who wants to process wood fuel. We produce, supply, install and maintain everything needed for automated operation. Ex. surrounding equipment Large-sack filler, small-sack filler, silos, screw and belt conveyers, sieve etc..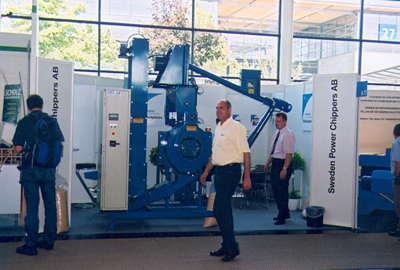 Sweden Power Chippers AB is the developer of small scale pelletizing technology for
the wooden industry. Since the start with the PP300 kompakt has the product range increased
with three over pelletpresses. At the moment there are SPC pelletpresses in twenty
countries and four continents.
​
One big advantage has been SPC:s own production plant that has made it possible to
make tests on different raw material and also to test changes on the construction before
introduction on the market.
​
The goal is to offer complete solutions, with both standard solutions and customer adapted system. The presses are perfect for companies who work with sawmill and would like to use all resources, including waste.
​
We are looking forward to increase the use
Regard
​
Sweden Power Chippers AB
Managing Director
Mikael Wallin